On the Users page in the User Management module, there are two tabs. On the Users tab, you can view and manage your Kore.ai user roles, status, and monitor user message activity. On the User Settings tab, you can define the user profile fields displayed to the user in their profile, for example, address information, and if the user can edit those fields.
If you want to manage an individual user, in the Name column, you can click a user name to display information about a specific user. On the User page for the selected user, you can manage User Status, profile settings, and view or end-user session instances.
The following illustration is an example of the Users tab in the User Management module on the Users page.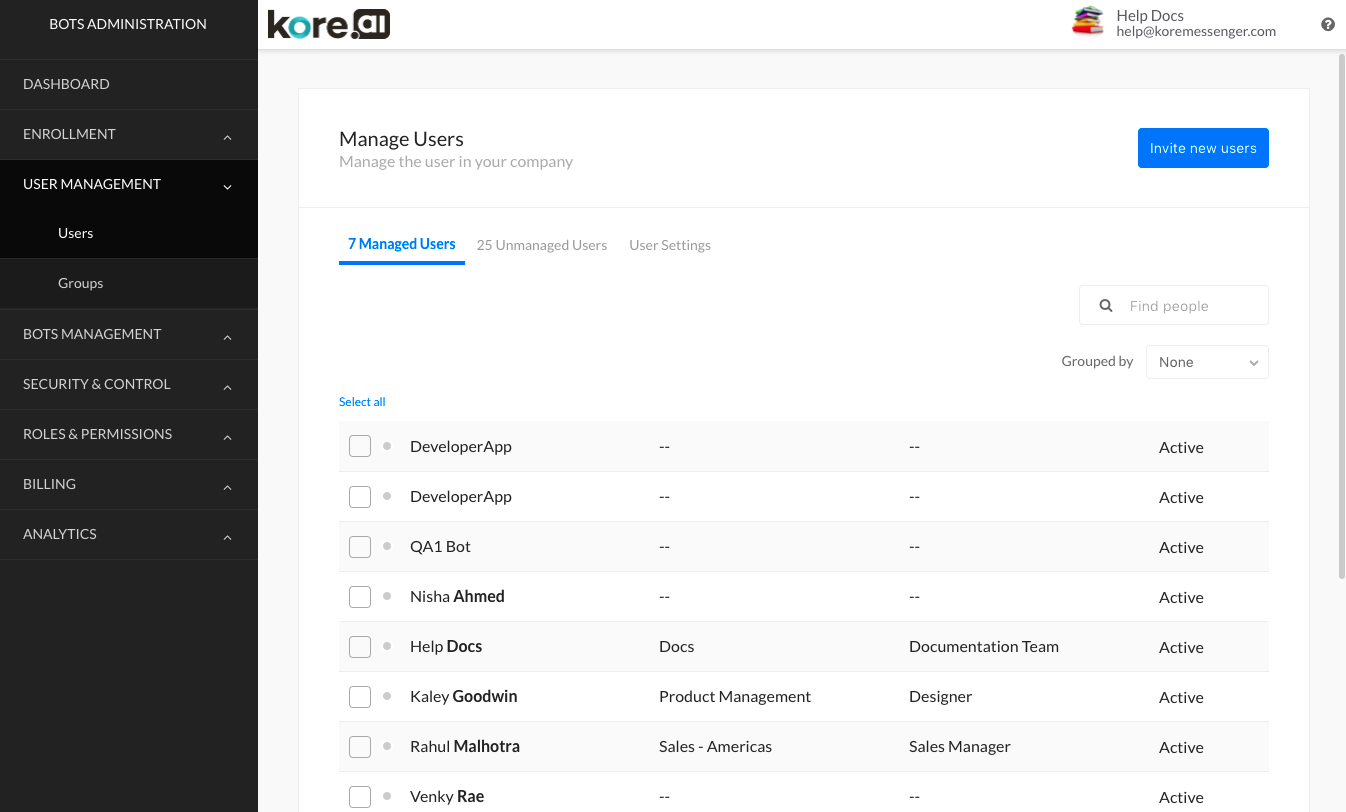 In This Section