This section describes how to manage users and Bot usage by those users, and managing groups. As the Bots Admin, you need to invite and enroll users in Kore.ai, then, if desired, select some or all of those enrolled users as managed users. In the Analytics module, you can define reports for auditing events by admins and users assigned custom admin roles.
Enrolling Users
In the Enrollment module, you can invite users directly by email address, or create a basic .txt file with a list of email addresses, or import a list of users with name and profile information. If your organization uses Active Directory, you can synchronize your Active Directory users, groups, and distribution lists with Kore.ai as well. For more information, see the Enrollment Module Overview.
The following illustration shows an example of the Enrollment module with the Invite page displayed.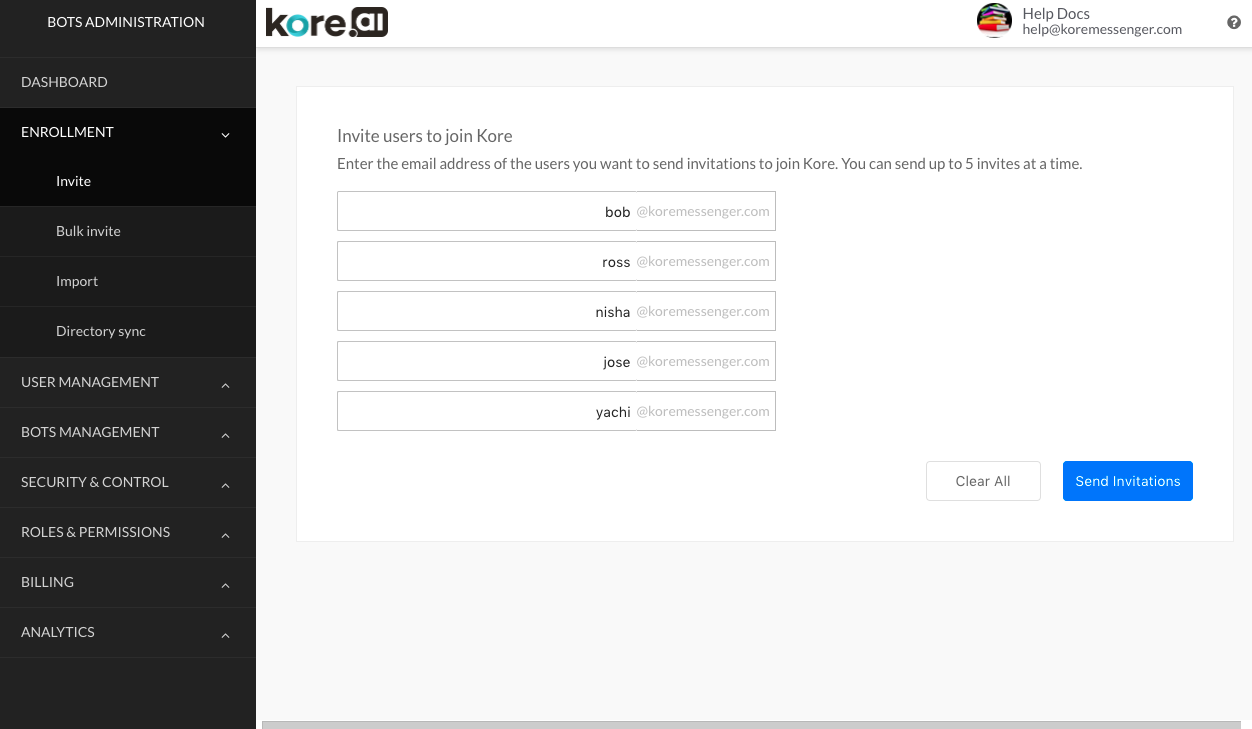 Analytics for Bots Admin
The Analytics module provides the history of all administrative tasks with attributes such as User, Date/Time, and Description for an event. You can review the Audit Report page to analyze admin users, custom admins, and user events such as log on, log off, and changes to system settings. For more information, see the Analytics Module Overview.
The following illustration shows an example of the Analytics module with the Audit Report page displayed.