Kore.ai Conversational Platform
The Kore.ai Conversational Platform provides the tools, processes, and methods required to develop business-ready Chatbots or Virtual Assistants, as they are sometimes called. The Kore.ai Bots Platform gives enterprises every necessary component to clear the hurdle of "how" when it comes to designing, building, testing, and deploying AI-powered chatbots. This one-stop solution provides a scalable, secure, and repeatable foundation to create chatbots that perform a wide range of intelligent tasks, communicate with people, systems, and things via award-winning NLP and leverage data to drive actionable employee and customer engagements across channels.
Kore.ai Platform Components
End to end platform to build, train, analyze and manage enterprise ready bots
The Kore.ai technology platform provides technical and business components to develop intelligent bots and manage the bots throughout their life cycle. At the core of the platform is the NLP (Natural Language Processing) Engine built with award-winning technology that combines multiple intelligence methods to understand human utterances and intents, including sentiments and emotions.
The bots developed on Kore.ai platform work on multiple channels of communication, while the platform has pre-built integrations with several enterprise backend platforms. The platform is open and scalable enabling enterprises to extend its capabilities.
The following block diagram describes the major features of the platform.


Natural Language Processing (NLP)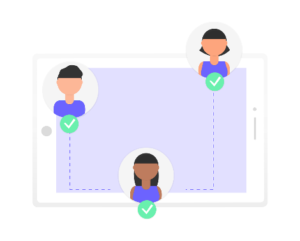 Built-in hybrid NLP to create intelligent bots that understand human intent and emotions
At the core of the platform is the proprietary Kore.ai NLP engine responsible for natural language understanding, intent detection, and entity extraction. The Kore.ai NLP engine is a hybrid model that combines multiple intelligence for analyzing and processing user input, responding appropriately, and completing tasks successfully. The Kore.ai Bots also analyze user utterances for emotions and sentiments, retain context at various levels and know when to hand over conversations with humans. How Kore.ai NLP works.
Dialog Builder and Task Execution Framework
Visual conversation builder, task definition, and system configuration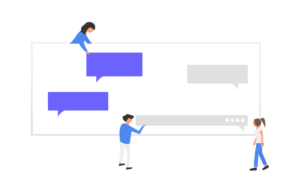 Users talk to bots to get tasks done. The platform provides a task definition and execution framework. A visual dialog builder helps you design the conversation paths, conditional nodes to handle multiple intents, sub-intents, and 'pause and resume' scenarios and set up connections with external systems for data exchange. The following types of tasks are supported: alert tasks, action tasks, information tasks, knowledge tasks, dialog tasks and flows. Know how to setup tasks.
Bot Training for Business Readiness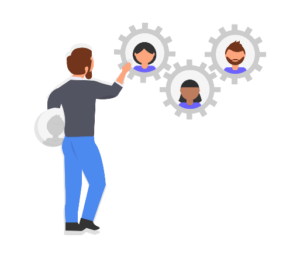 Train bots with machine-learning constructs and get them ready for virtual assistance 
Bots built on Kore.ai platform inherit the necessary intelligence to perform tasks because of the platform's built-in NLP capabilities. Additionally, you have options to set up your business-specific domain ontologies and train the bot. Training is performed using Machine Learning, Synonyms and Patterns, and other learning techniques. You can also perform failure analysis and make course-corrections. Why train bots.
Communication and Conversation Channels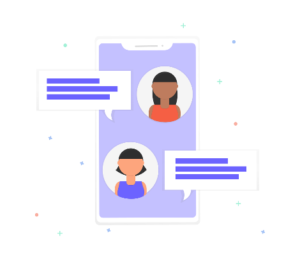 Communicate with your bot in the conversation channel of your choice
Install and interact with your bot in many communication channels. Kore.ai currently supports 24 channels of communication including mobile, FB messenger, IVR, SMS, Web, Voice Assistants (Google Assistant, Alexa), and Enterprise Messengers. Add Channels
Messaging Middleware and Systems Integration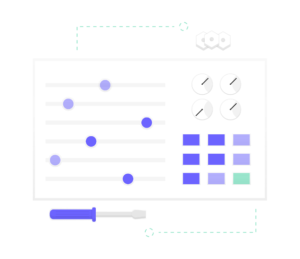 Robust infrastructure to process messages and orchestrate workflows
Middleware components are responsible for message processing and content transformation. The bot provides auto-formatting capabilities for data presentment and adapts to interfaces it lives in. The Kore.ai platform provides pre-built integrations with popular enterprise systems and business applications.
User Onboarding, Bot Administration, and Performance Analytics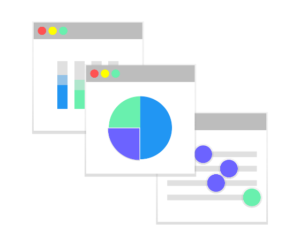 Manage bot lifecycle from creation and authorization to deployment and analysis
Manage all your bots from a single section. Onboard uses via email invites, bulk enrollment, and directory sync. Manage roles and permissions. Assign bots to users and manage the life cycle of bots using maker-checker options, approval of bots and tasks, versioning and upgrade configurations etc. Analyze bot usage, tasks frequency, maintain logs and traces for insights that help improve bot usage, employee productivity, and customer engagement.
Multi-layered Security and Compliance Standards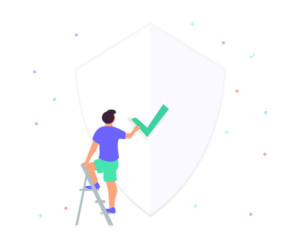 Maintain security and compliance across all components, layers, and interactions
The Kore.ai platform provides enterprise-class security and is compliant with latest industry standards. Kore.ai encrypts data during transit as well as at rest. Our experts perform detailed penetration testing activities. Kore.ai uses industry standard SSO to integrate with Enterprise authentication. Kore.ai Bots Platform is SOC 2 Type 1 certified.
Cloud / On-Premise Deployment and Platform Scalability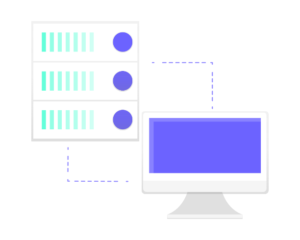 An open and scalable platform, reusable infrastructure extendable by the enterprise
The Bots platform cloud version (https://bots.kore.ai) meets high availability configuration needs across all components and is hosted on Amazon Web Services availability zones. The same can be configured accordingly for on-premise instances that are deployed at customer data centers. Connectors establish secure communications inside your firewall from Kore.ai Cloud instance to your corporate network.