Security & Control Module Overview
In the Security & Control module of the Kore.ai Bots Admin Console, you can add or modify password policies, configure Single Sign-On (SSO) authentication for your domain users, and configure and install the Kore.ai Connector agent for Bot communications between Kore.ai and your on-premises applications using custom Kore.ai Bots.
The following illustration shows an example of the Password Policy page in the Security & Control module in the Bots Admin Console.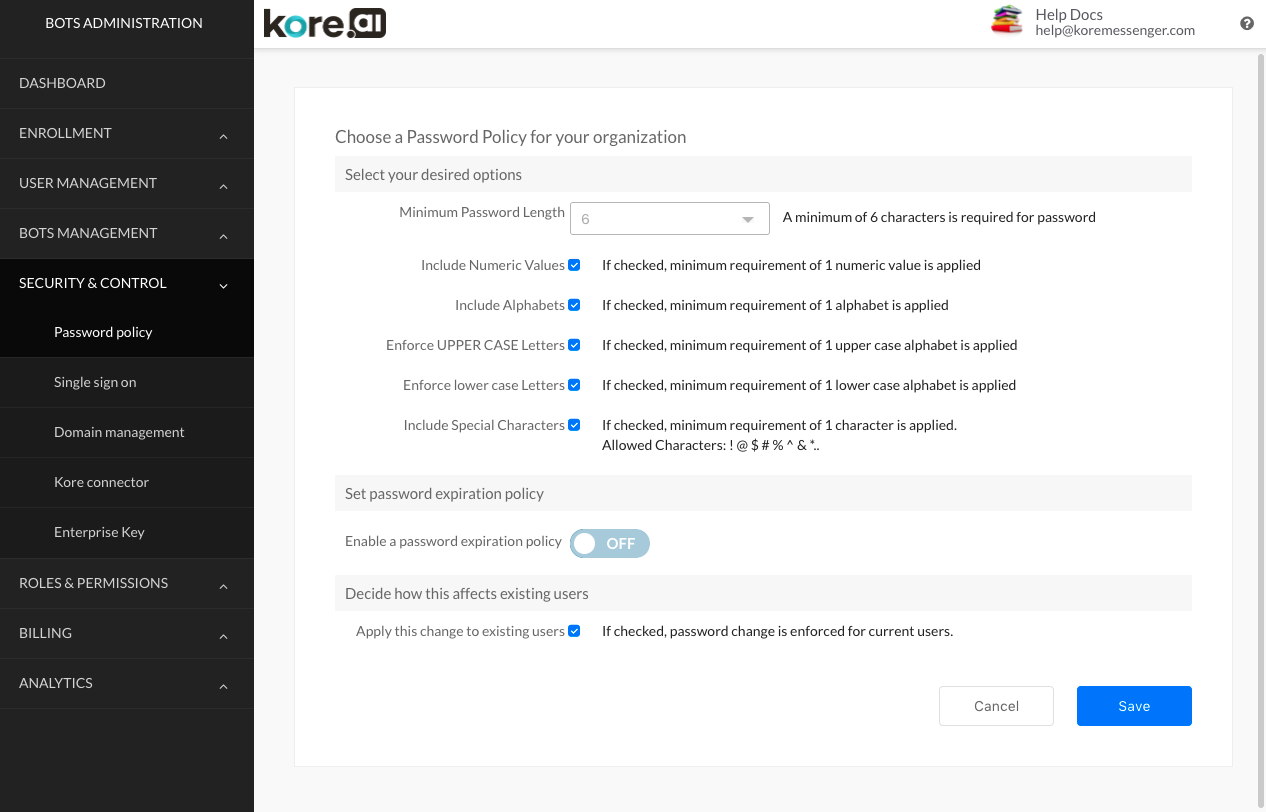 In This Module
The Security module is comprised of the following pages:
Next Steps
To get started with security policies, you need to decide if you want to setup user password policies to log on to Kore.ai or enable users to access Kore.ai using SSO authentication. For more information, see Defining a Password Policy and Using Single Sign-On.