Information tasks are used by chatbots to look up data or pull reports for users and return easy-to-consume results or a link to the results for extended data. Users can identify the specific parameters or filters for the information delivered – such as quantity of results – for bots to deliver information in a way that's simple for recipients to scan, process, and reuse.
For example, let's say you have a Shopping Bot that provides search results to an end-user plus a link to view those results in detail with a means to add those items to a shopping cart list. You can define an information task to display the results of the search with a link to view the search results in detail, and then when the link is clicked, display a web page that shows items that end-user can add to the shopping cart.
In the following illustration, the Relay Bot has several tasks defined, one of which is an information task used to display the View Items link in the search results.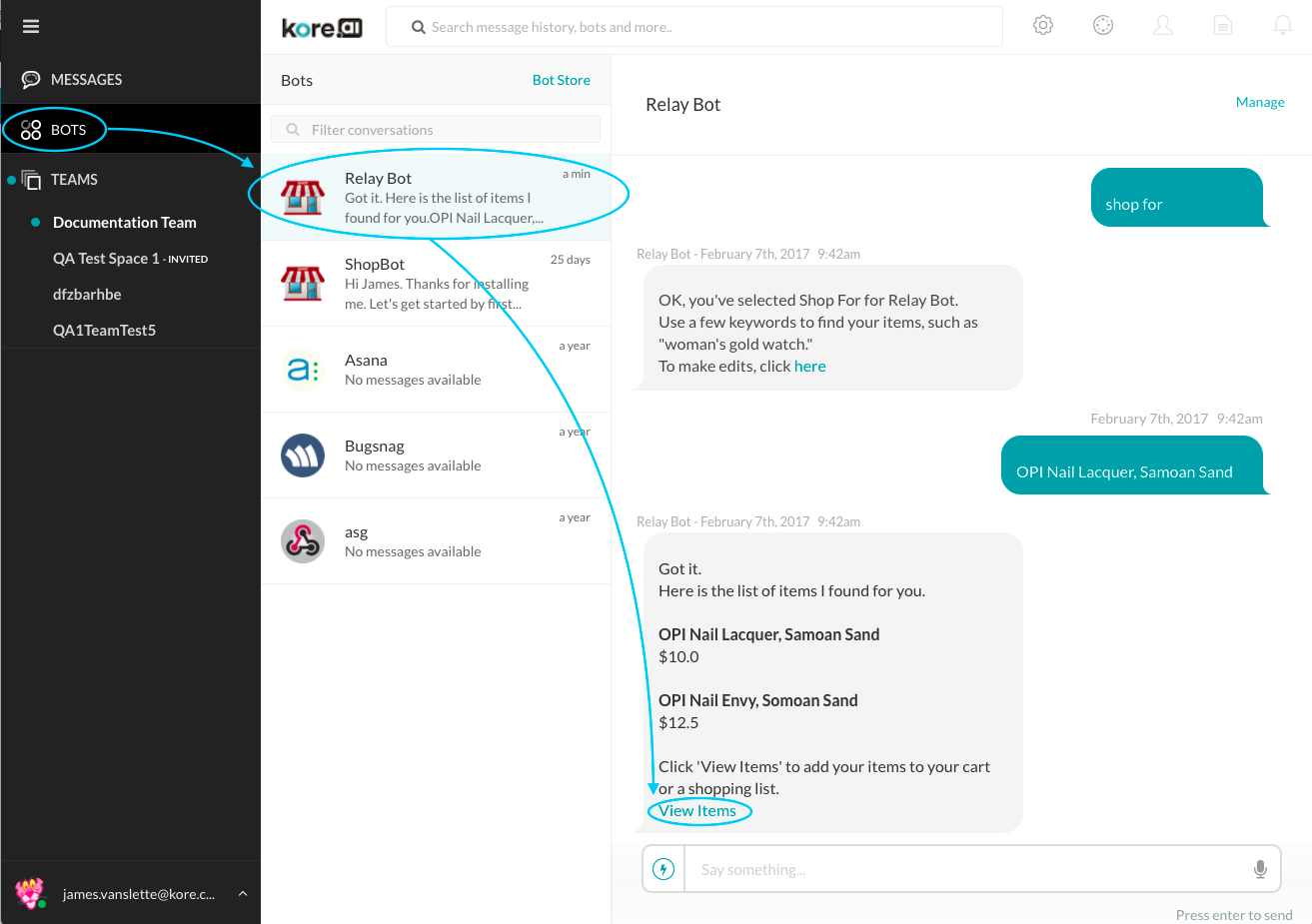 When the user clicks View Items, an information report is displayed in a new tab with detailed product information and selectable results that can be added to a shopping cart as shown in the following illustration.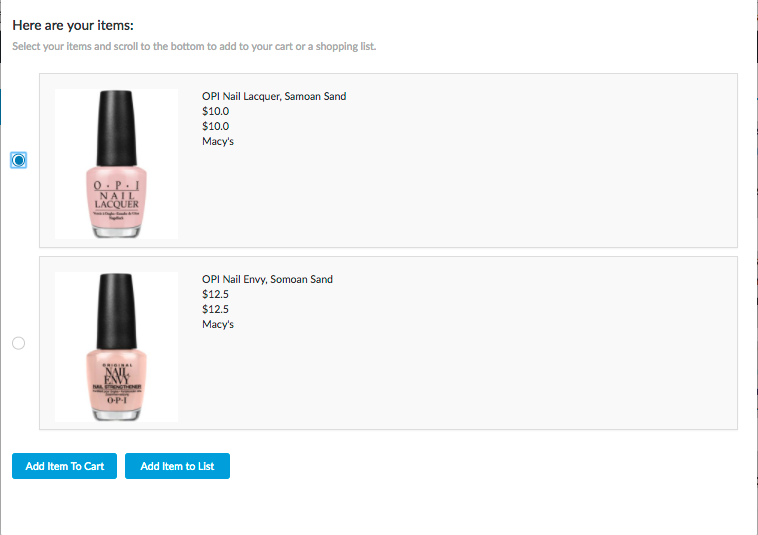 In Bot Builder, you can define the following report types for the bot response:
Other Examples:
Provide account summaries
Show loyalty reward points
Look up a person's information
Get a summary view of outstanding items
Pull a list of inventory
Fetch team status information
Update critical information
Process for Defining Information Tasks
The steps that you need to complete to define an information task consists of four basic steps.
Step 1:  General Tab Settings for an Information Task – The first step is to define how the task is displayed to the end-user such as the task name, connection mode, descriptions, and other advanced settings for NLP ignore words, search keywords, error messages, task confirmation messages, mapping restrictions, and Kore.ai Bot Store settings.
Step 2:  API Request Tab – Authentication Settings for an Information Task – If required for your task, you will define the authentication, for example, basic authorization, OAuth, or API Key.
Step 3:  API Request Tab – Information Task Request – REST – If required for your task, you can define a request object to, for example, provide a dynamic drop-down choice for the end-user to select from to complete the task. On the information task API Request tab, you can define API Parameters, optional API task Initializer, API Request pre- or post-processor, and the API Request. You will also need to add a Response Sample expected from your API Request payload.
You can also configure an information task request using SOAP where required. For more information, see API Request Tab – Information Task Request- SOAP.
Step 4:  Defining the Bot Response for an Information Task – The Bot response provides a message to the end-user to inform the end-user of the status or completion of the task. On the Bot Response tab for a task, you can define the message to display to the end-user from the API request payload. You can define a default response for all channels, and optionally define channel-specific messages.
Next Steps
To get started with defining an Information task, you must first describe the task basic settings. For more information, see General Tab Settings for an Information Task.