Billing section has been added to the Bot Admin Console from ver 7.0, to enable the Bot Admins to view their Invoices and plan details.
Note: This page is not available for customers under Enterprise plan.
Plan & Usage
The Plan & Usage section lists all the published Bots in your account along with the Plan under which they were published, the validity period, and the usage details.
Information icons to indicate any plan changes like downgrade messages and expiring plans are also displayed.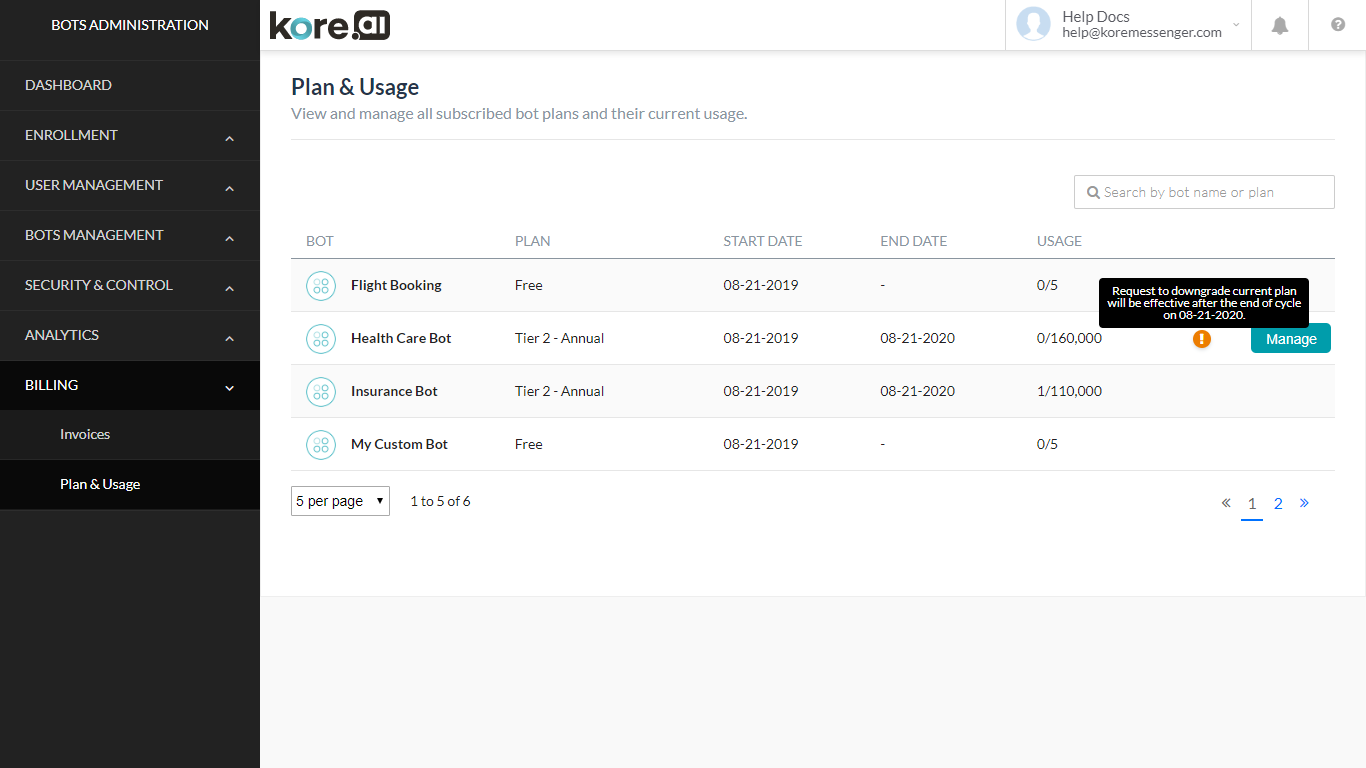 Manage option displays the current plan based eligibility and the usage details. Note that there is no renewal date for free bots.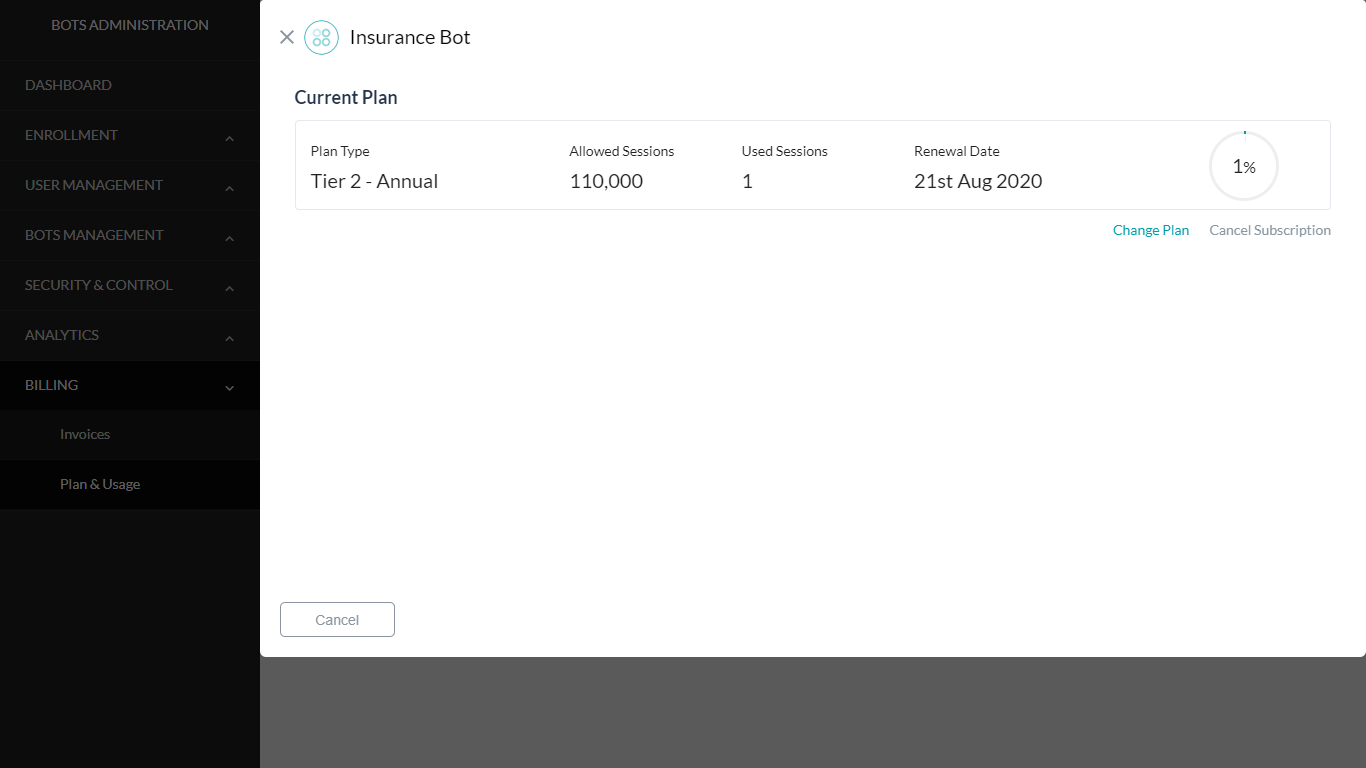 Cancel Subscription option allows you to cancel the current subscription for the selected bot.
Change Plan option gives you a list of all plans with the plan offerings with the current plan indicated. From here you can choose to Select Plan. Click here for comprehensive plan details.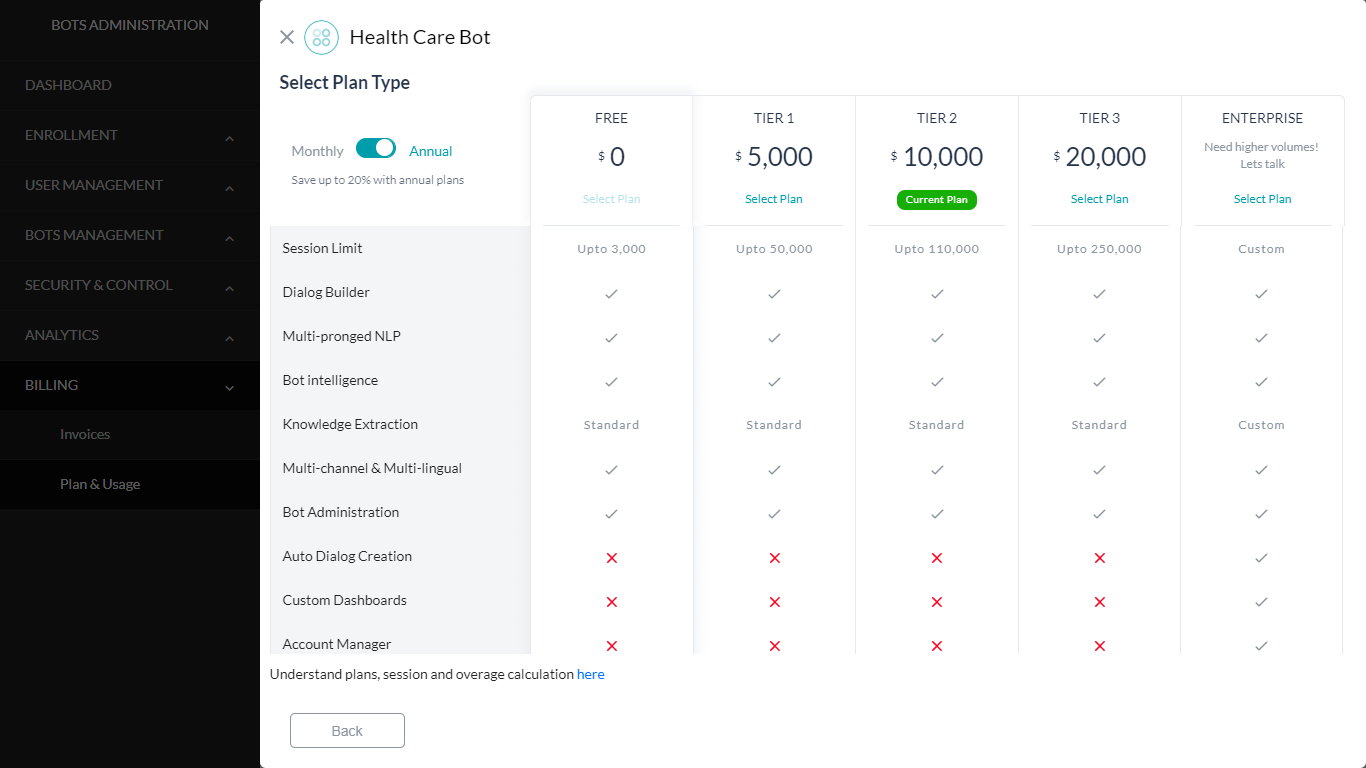 Once you select to change a plan order details will be displayed and you will be prompted to enter the address details. Confirm Payment will redirect to payment gateway to capture the billing details.