The Bot Builder provides a web-based tool with a repeatable process to design, develop, test and deploy smart chatbots at enterprise scale. You can do all this even without the code, custom software, significant server space, or major changes to your infrastructure.
A typical Bot development lifecycle includes the following steps:
Create tasks using GUI based dialog builder;
Train the bot to improve its performance;
Publish the bot.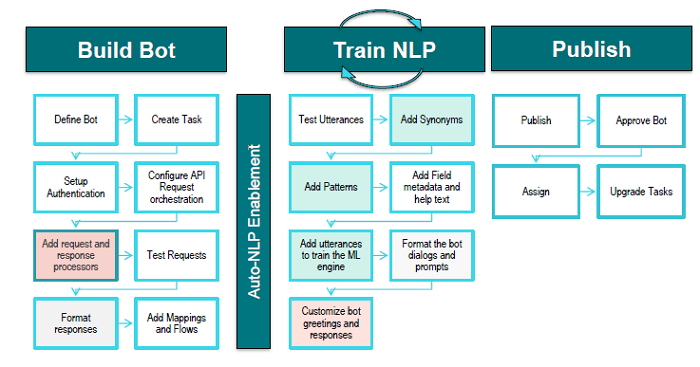 As can be seen from the above figure, each of the high-level steps in the lifecycle can be further divided into sub-tasks:
Design the bot flow based upon the requirements.
Building or developing a Bot involves:
Train your bot NLP to better capture user utterances, identify the correct intent and the inputs needed for performing the task (more).
Publishing involves: