Working with a User Profile
On the Users tab on the Users page in the User Management module, in the Kore.ai Bots Admin Console, you can click a user in the Name column to view and modify user status, group membership, compliance, and assigned message control templates on the < User > page. You can also review and edit user profile information and reset the user password if needed.
The following illustration shows an example of the < User > page.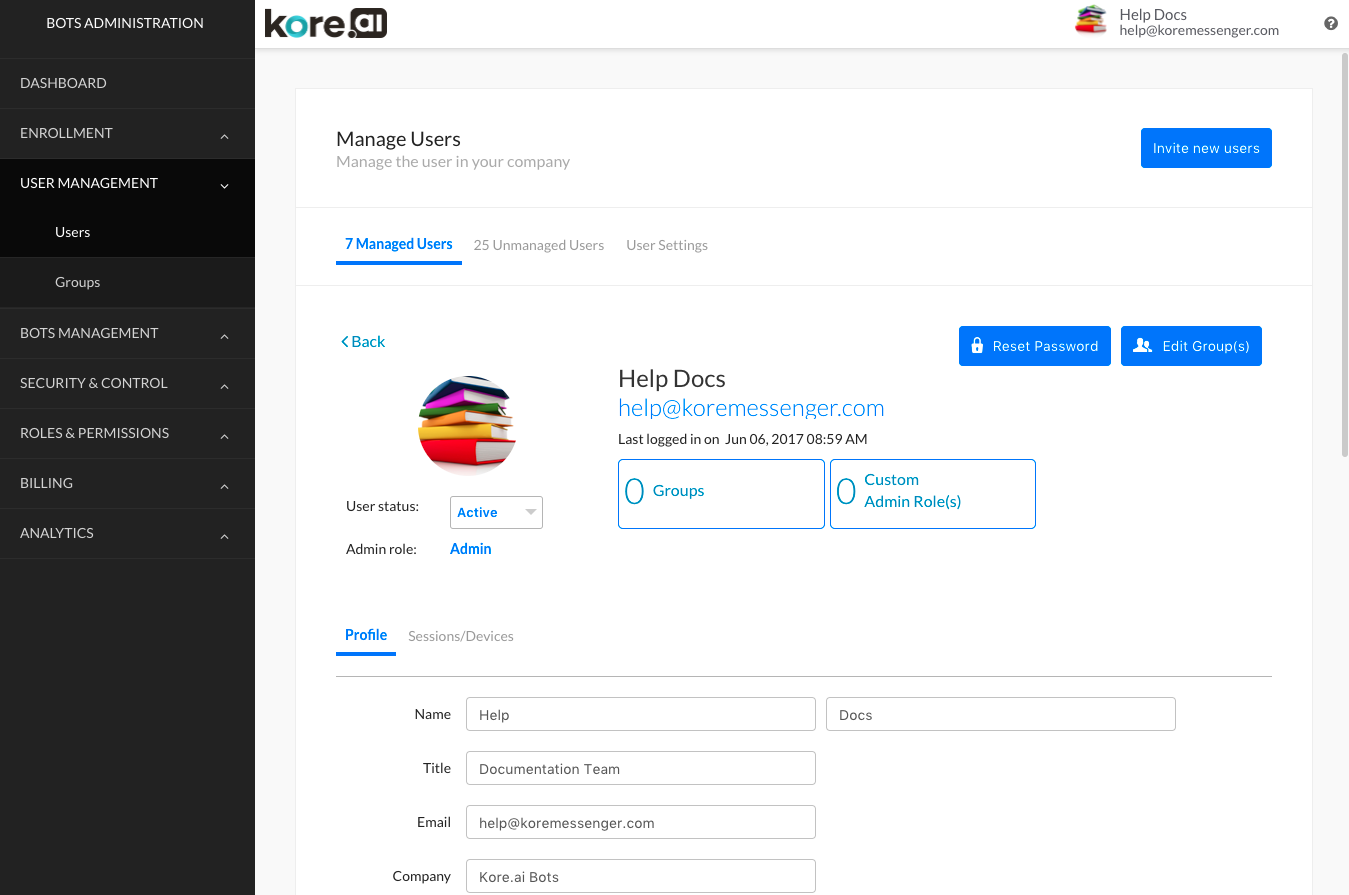 You can view the following user account activity information on the < User > page:
User name and email address or mobile number used to register with Kore.ai
Date and time when the user last logged in to Kore.ai
User Status
Admin Role
Transfer of Primary Master Admin role
User profile picture
Profile information such as company title, telephone, address, and so forth
Groups that the user belongs to
Manage group membership
Assigned message control templates
Custom Admin roles assigned
Active sessions