Getting Started for Bots Admins
Thank you for choosing to set up a Kore.ai Bots Admin account.
Prerequisites for a Bots Admin 
To sign up for a Bots Admin account, you must meet the following requirements:
A valid email address.
A validated Kore.ai user account. If you do not have a user account, Kore.ai will create a user account for you, and you must validate that account before proceeding.
Authorization to control the Bots Admin account. Only one user in an account can be the primary Bots Admin. The Primary bot admin can add multiple other users as admin with custom defined permissions.
Sign-in to Bots Admin Console for your account
After you sign on to the Bot Store using your Kore.ai account, you can click Bots Admin Console on your user menu as shown in the following illustration.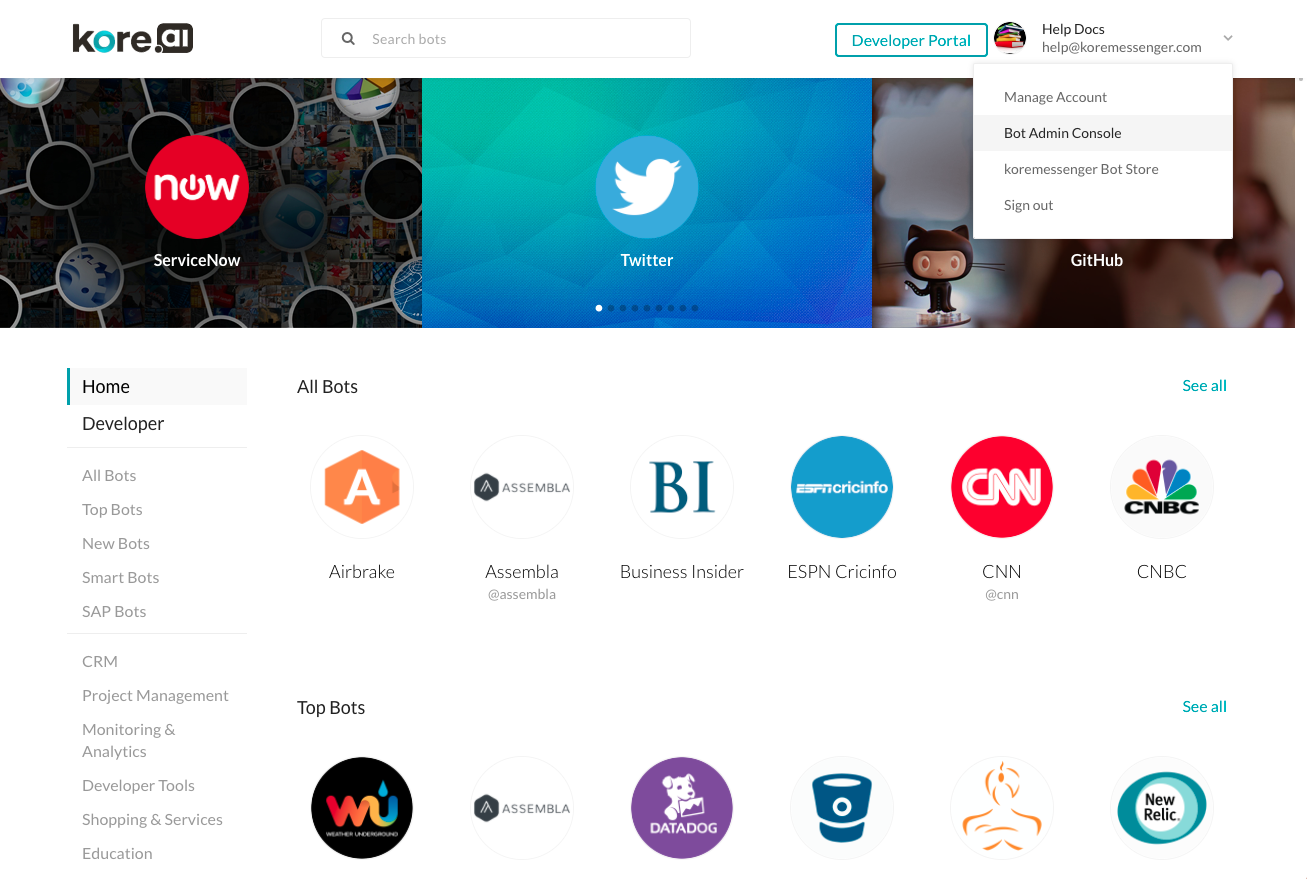 Kore.ai applies an added level of security and time's out the Bot admin session every 15 mins. If your Bots Admin Console session is idle for more than 15 minutes, your session is automatically terminated. In this scenario, you will be asked to sign-in again and will be taken to your account bot admin console.
Next Steps
After you are logged on to the Bots Admin Console, you probably want to start inviting and enrolling new users, and then adding enrolled users as managed users to your domain. For more information, see the Enrollment Module Overview.
To learn more about the other modules in the Bots Admin Console, see About the Kore.ai Bots Admin Console.