Analytics Module Overview
The Analytics module in the Kore.ai Bots Admin Console, provides the history of all administrative tasks with attributes such as User, Date/Time, and Description for the event. The Audit Report page displays other Kore.ai events such as user log on failure and much more.
The following illustration shows an example of the Analytics module with the Audit Report page displayed.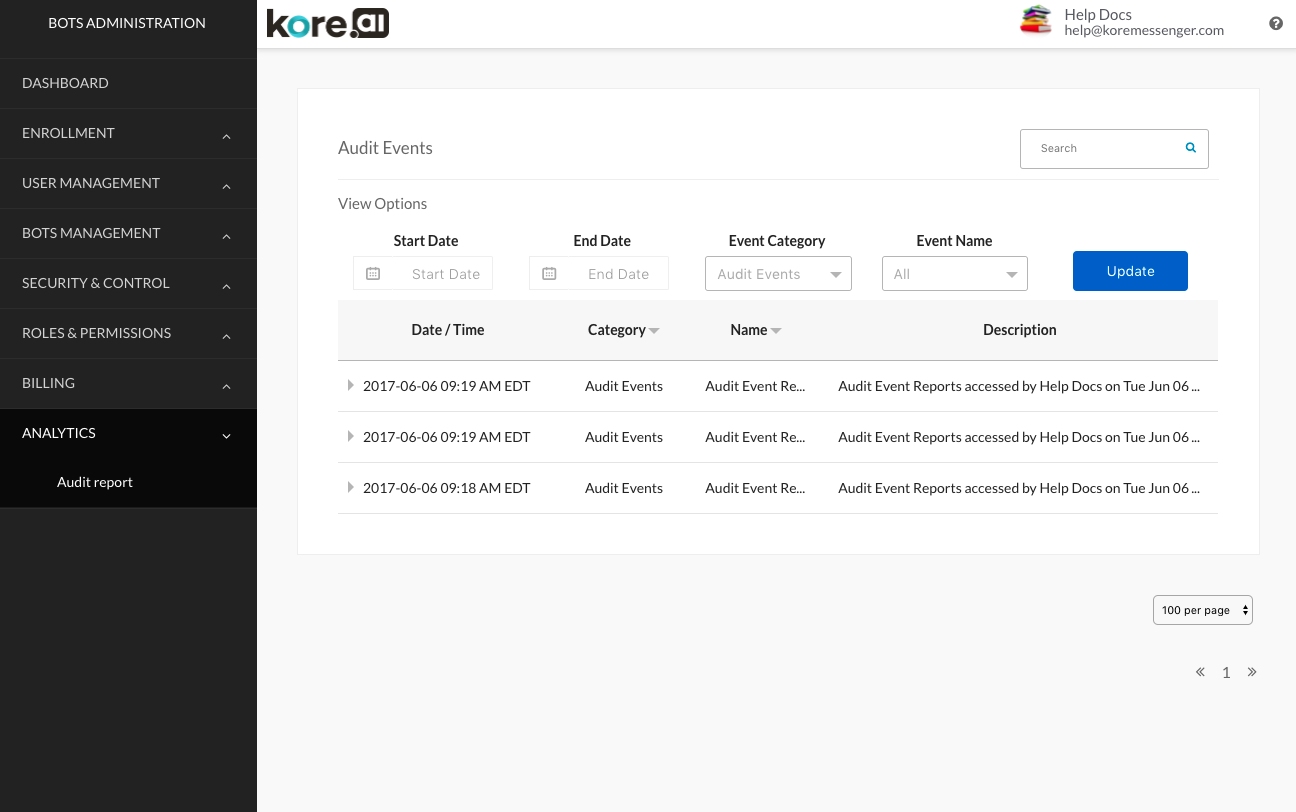 In This Module
The Analytics module consists of the following page:
Audit Report Page
On the Audit Report page in the Kore.ai Bots Admin Console in the Analytics module, you can view Kore.ai system and user-generated events. For example, a system-generated event could be a periodic Microsoft® Active Directory® Sync. An example of a user-generated event could be the addition of a new user. Using the controls on Audit Report page you can select event categories, events and time periods to drill-down and filter events as needed. Kore.ai audit reports also list error messages that can help you to troubleshoot system issues or when you create a Kore.ai service request.
Next Steps
To get started with reporting in Kore.ai, you should review the Audit Report page in the Analytics module. For more information, see Viewing System and User Events.