Kore.ai provides many Bots that you can add to your Kore.ai Account and interact using several different channels. But what if the Bot that you need is not available? Well, if you have a developer background and understanding of the web service APIs for the Bot you want, then you can use the Kore.ai Bot Builder tool to define your own custom Bot.
How Do I Create a Custom Bot?
The Bot Builder tool is a comprehensive application that you can use to create Bots, define alerts, define action tasks, and create flows for a custom Bot designed for you, or your company's needs.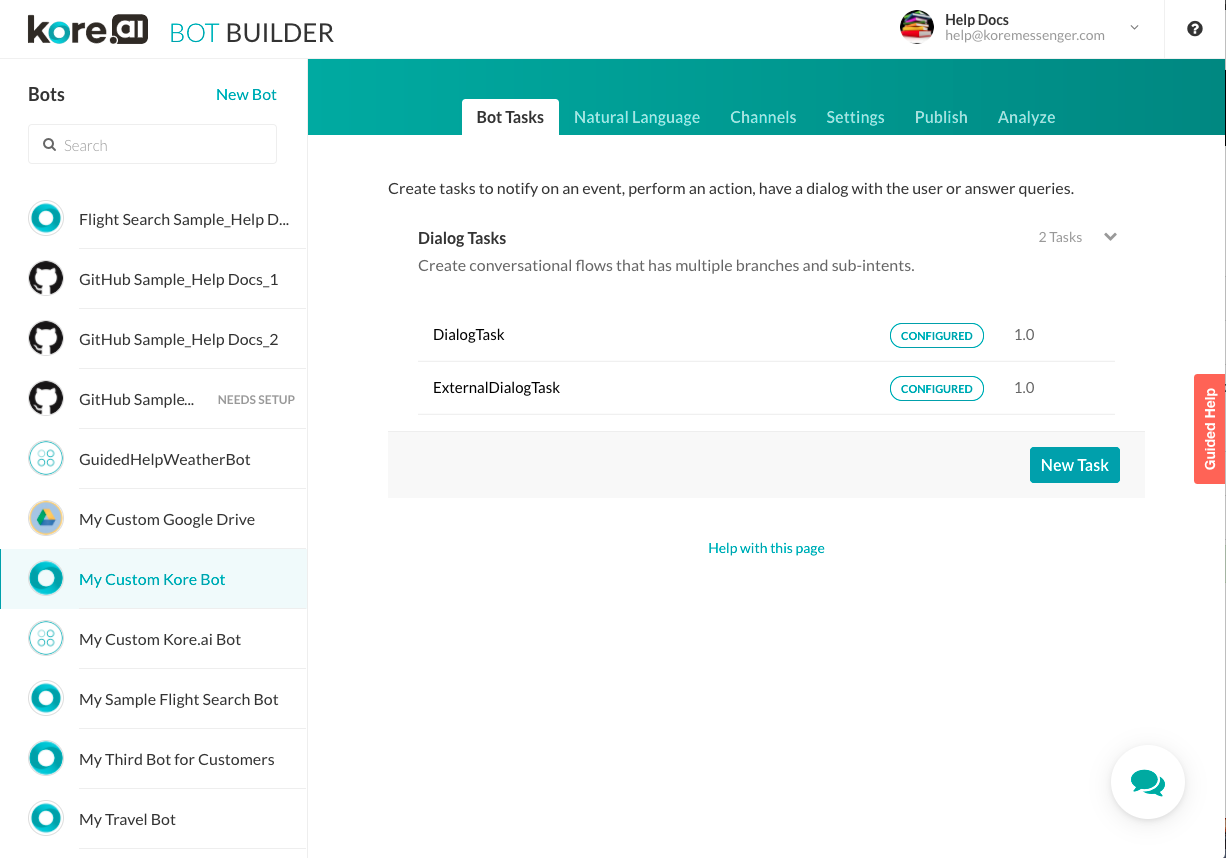 If a Kore.ai Bot does not have the alerts or tasks that you need, then define your own custom Bot for that web service.
How Do I Manage My Custom Bots?
After you create custom bots, you will need to manage your Bots by deploying Bots to employees or customers. In the Kore.ai Bots Admin Console, you can enroll users, selectively add users as managed users, manage admin and custom roles, define security settings, and manage bots in your company.
The following illustration is an example of the Deployment Requests page in the Bots Management module.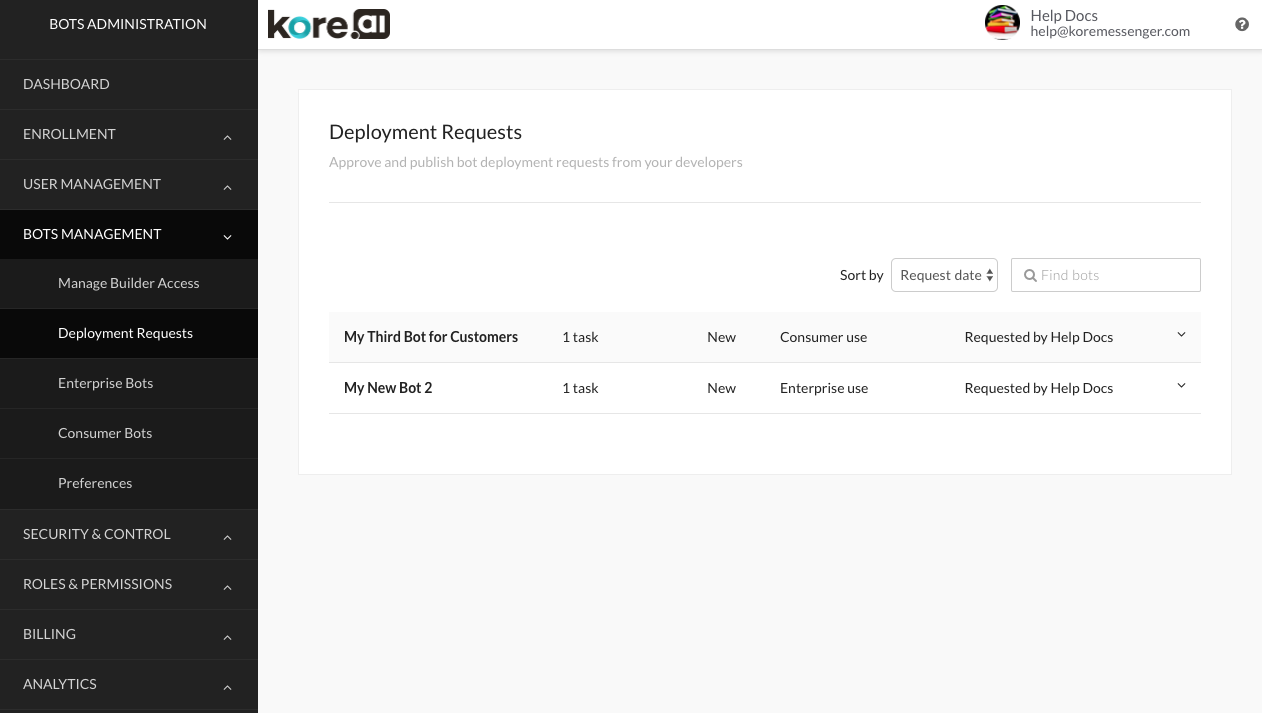 For more information, see the Bots Admin Console.