To use Kore.ai bots in any channel, be it using Kore.ai messaging client, email, SMS, Slack, or Facebook Messenger, you must have a free Kore.ai account. With your Kore.ai account, you can keep track of your bots, add or remove bots, and manage your account settings.
To create a Kore.ai bot account, navigate to the Kore.ai Bot Store, and then click Sign In on the top right corner of the page as shown in the following illustration.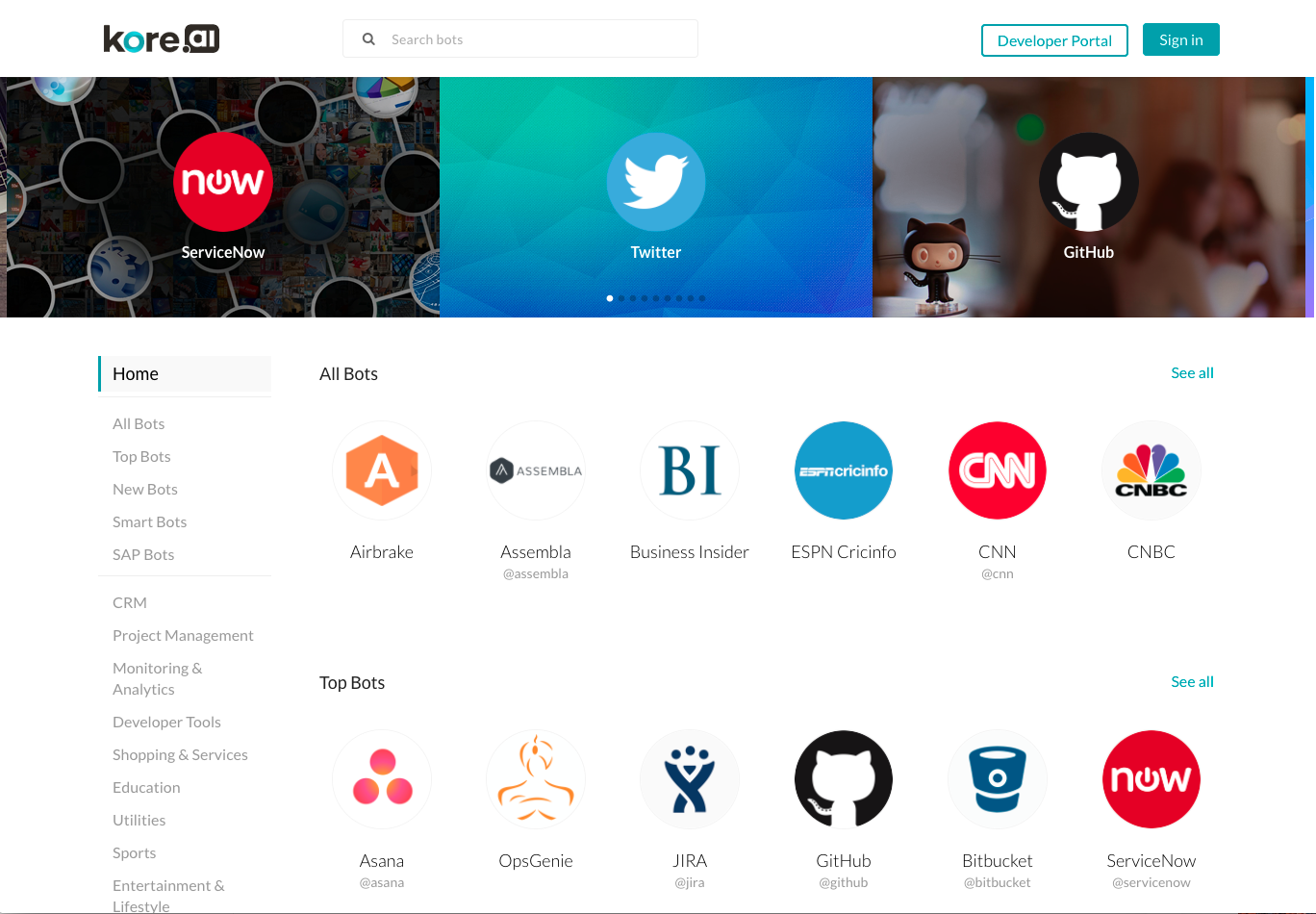 If you are a new user, register for free by entering a few simple account details, like first name and last name, and login information as shown next.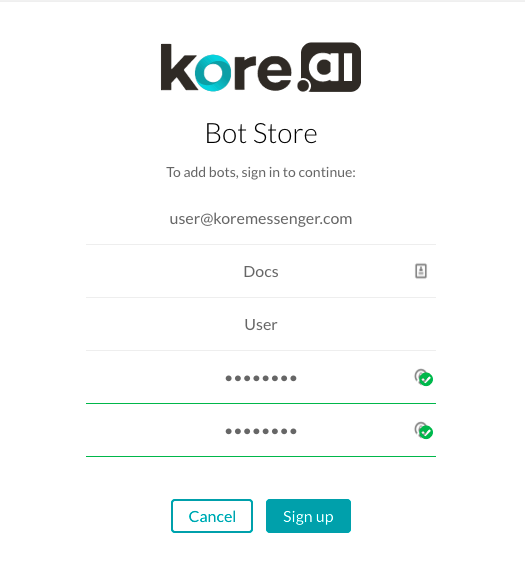 Kore.ai will send you a verification email to the email address entered to complete the signup process. After you sign in, click and select any bot on the Kore.ai bots website and add that bot to the channel of your choice. For more information, see Choosing a Bot Channel.
Managing Your Kore.ai Bots Account
After you create an account, Kore.ai stores information about the bots you have subscribed to, along with password information, and associated IDs. To modify your account information, on the user menu, click Manage Account to display the Manage Account page shown in the following illustration.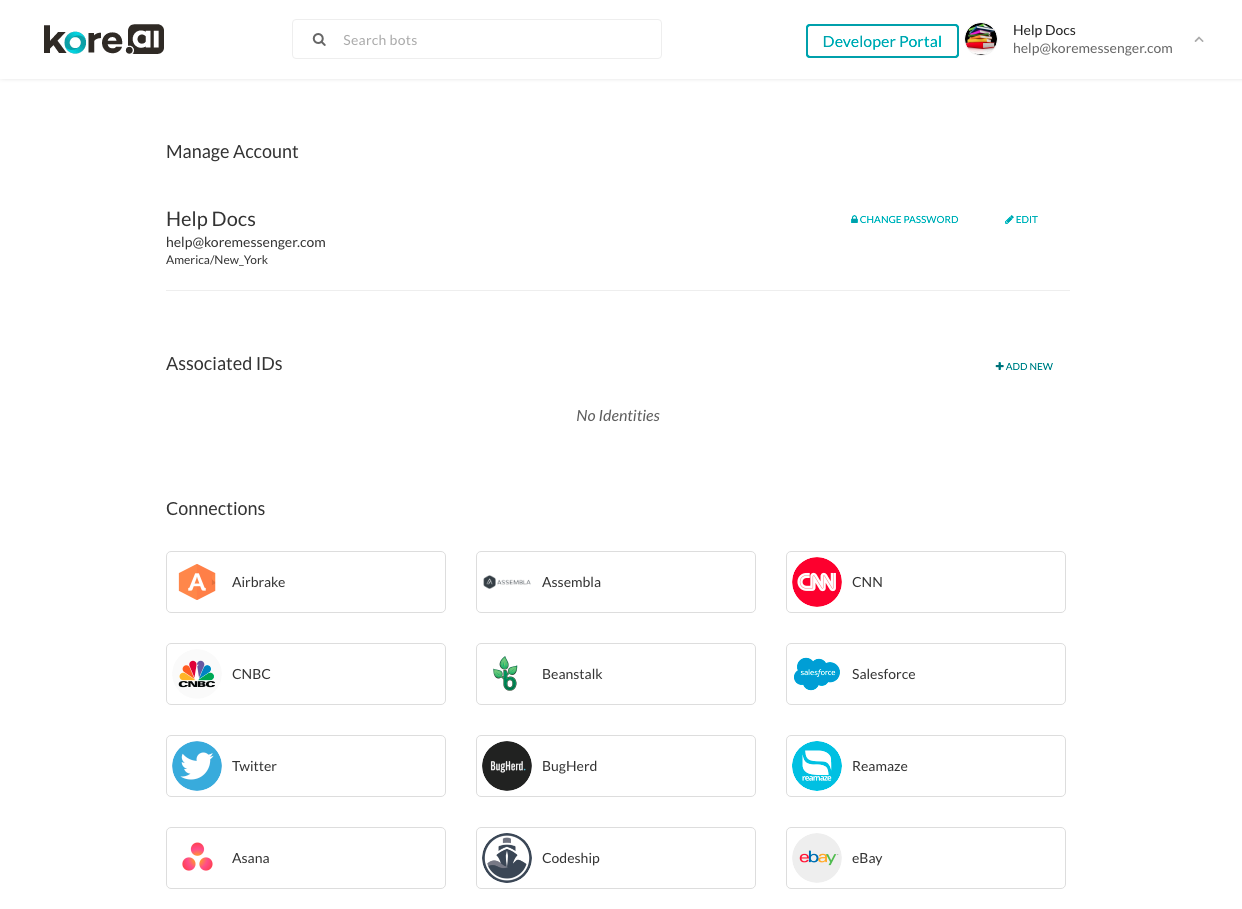 On the Manage Account page, in the first section, click EDIT to display the Edit your account information dialog to modify your user name and time zone as shown next.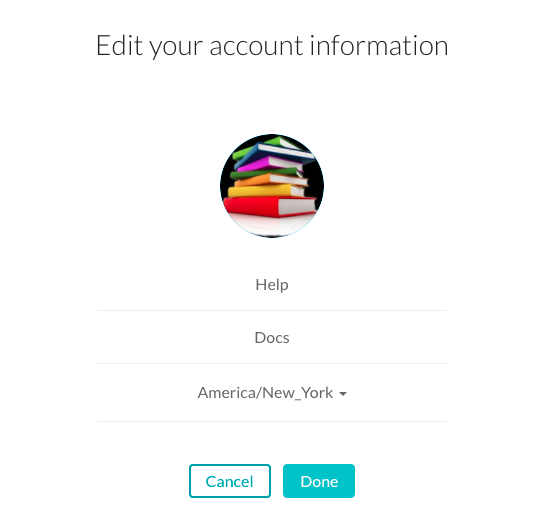 In the Manage Account section, you can click CHANGE PASSWORD to update your login credentials.
In the Associated IDs section, click ADD NEW to add other Kore.ai account IDs to this account. For example, you may have an account with an email address ID and a second account using a cell phone number ID. Linking account IDs enables bot connections for all associated IDs.
In the Connections section, click a bot to display the connections to that third-party web service and a list of tasks set up for that bot.