When you find a Bot at the Kore.ai Bot Store that you want, the next step is to decide how you want to get messages from the Bot.
For example, if you want the GitHub bot, it is available for the Kore.ai messaging channel, the email channel, or the Slack channel. You can select to use a Bot in more than one channel, for example, for alert notifications, you could set up the Bot for both Email and SMS alerts.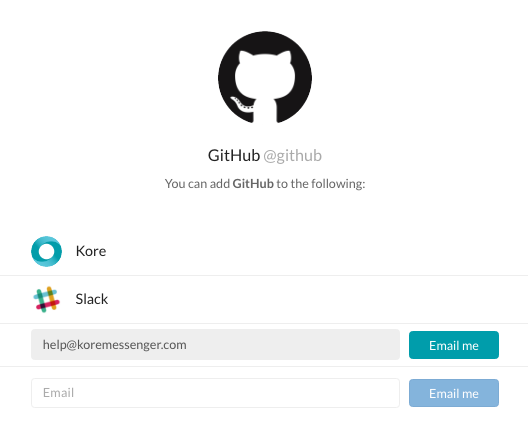 Based on the type of Kore.ai Bot, the available channels may vary because of the context in which these Kore.ai Bots can be used, and how the Bot is defined by Kore.ai or a developer.
Today, Kore.ai Bots can be available on the following channels: