Billing section has been added to the Bot Admin Console from ver 6.5, to enable the Bot Admins to view their Invoices and plan details.
Invoices
The Invoice section displays the Invoice history listing the Id, validity period and amount paid.
You have the option to download the Invoice. Hover over the Invoice you want to download to see the download icon.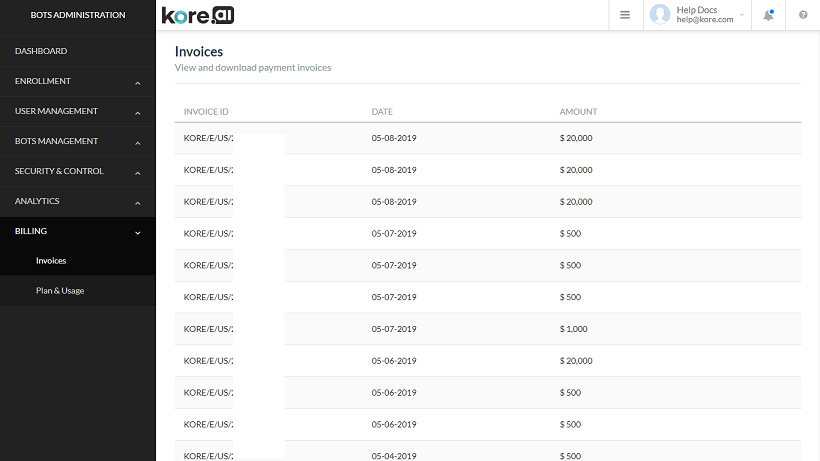 Plan & Usage
The Plan & Usage section lists all the published Bots in your account along with the Plan under which they were published, the validity period, and the usage details.
Information icons to indicate any plan changes like downgrade messages and expiring plans are also displayed.

Manage option lets you change the current plan based on the usage details.
Change Plan screen gives you an overview of the current plan and gives you an option to select a plan. The plans can be Monthly or Yearly. You also have the option to Cancel Subscription.